Semi-automatic Capsule Filling Machine
The production of semi-automatic capsule filling machine needs assistance from an operator by moving the filling plates between the different sections in the process. It's more cost-friendly and user-friendly.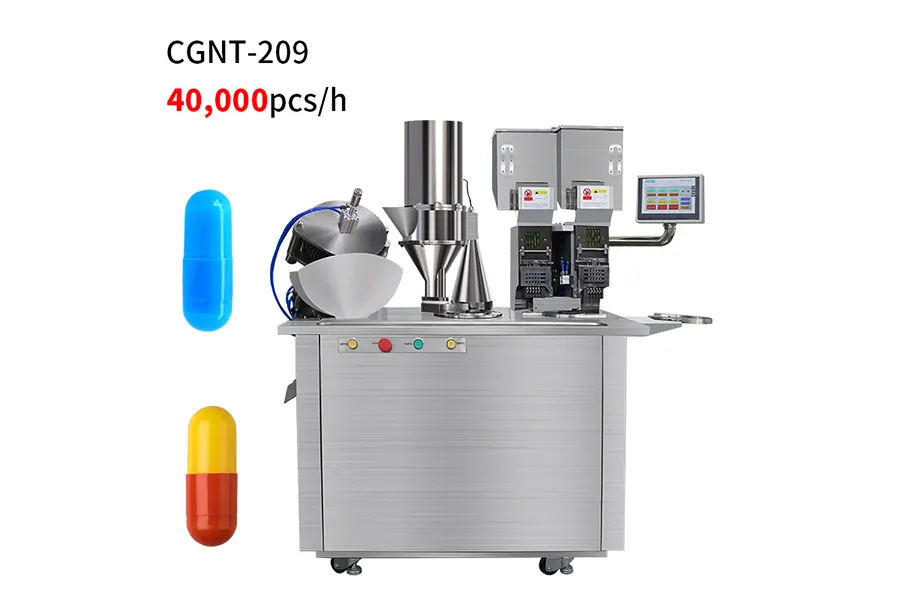 Semi-automatic capsule filling machine is available in 8 kinds of standard capsule sizes.
Capsule Size

#000

#00

#0

#1

#2

#3

#4

#5

Locked Length

26.14mm

23.30mm

21.7mm

19.4mm

18.0mm

15.9mm

14.3mm

11.1mm

Capsule Volume

1.37 ml

0.91 ml

0.68 ml

0.5 ml

0.37 ml

0.3 ml

0.21ml

0.13ml
(The filling amount may vary because of the powder difference)
How Semi-automatic Capsule Filling Machine works?
Except for just simply injecting the solid ingredient into a capsule, rich packing, semi-automatic capsule filling machine is equipped with working sections and technologies to ensure a smooth and efficient production process.
The empty capsules are sowed in to the filling bores and then separated in to caps and bodies using a vacuum.
The bottom of the capsule is moved around to the powder hopper and filled with the ingredients.
The top and bottom of the capsule are pushed back together.
And then the capsules are ejected out of the machine.
The Complete Range of Semi-automatic Capsule Filling Machines
A wide variety of machine models with different capacities and budgets for you to choose from.
Model

CGN-208

CGNT-209

Output

15000-30000pcs/h

40000pcs/h

Applicable Capsule

000#、00#、0#、1#、2#、3#、4#、5#

Power supply

2.12kw

2.2kw

Power

380/220V 50Hz(customizable)

Net weight

400kg

405kg

Packing size

1640*720*1700mm

1640*720*1700mm
Not sure which machine is best for you? Our team can provide a proposal based on your needs and budget!
A Wise Investment for Pharma
We are committed to manufacture machines with superior quality to meet GMP standards while with efficient and utility features.
Equipped with Siemens programmable control (PLC) device, touch screen operation, it is convenient to monitor
Compared to automatic capsule machine, the price is cheaper. And it can provide a higher output with more operators.
By controlling the loading and rotary speed of the capsule tray, the dose can be filled accurately and the error can be kept within 3%.
The machine is equipped with a protection system, which can ensure the safety of the operator in emergency.
Equipped with a vacuum pump, the operating table is free of pollution and mess.
We've Got Your Back with Comprehensive Service
Stand by you through the whole process, from choosing the suitable machine to taking good care of it for life.
To ensure premium performance for a long time, we offer free repairment within 3 years and free spare parts within 1 year. After that, we promise a free technical consultation for a lifetime.
95% of our standard machines are in stock. In such case, the shipping can arrive within 7 days. As for in-depth customized products, it is only 20 days for delivery.
Our knowledgeable customer experts and engineers will target your needs and solve all your problems within 24 hours.
Frequently Asked Questions
Semi-automatic Capsule Filling Machine Working Principle
A semi-automatic capsule filling machine separates empty capsules, fills them with the desired material, and closes them.
It involves following steps:
Capsule separation
Filling station setup
Filling the hopperial
Capsules alignment and orientation
Dosage adjustment
Filling the capsules
Capsule Closing
Ejecting the filled capsules
Automatic vs. Semi-automatic Capsule Filling Machine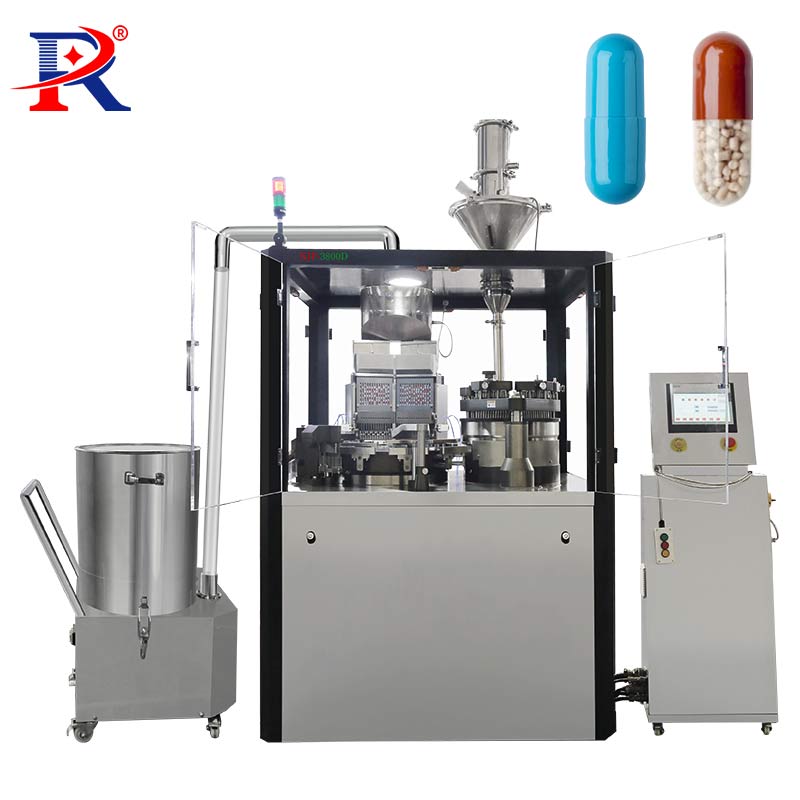 Automatic Capsule Filling Machine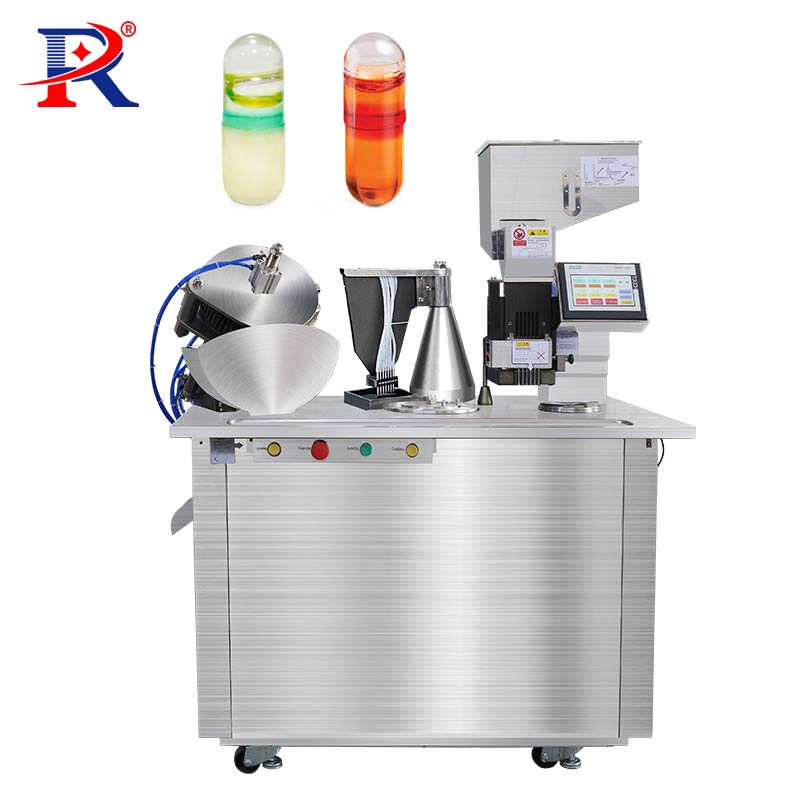 Semi-automatic Capsule Filling Machine